Carlson Software has innovated for the land development industry with software and instrument solutions built to work for the clients that depend on them every day. As a one-source solution, we provide CAD design software, field data collection, GNSS, and laser measurement products for the surveying, civil engineering, GIS, and construction industries. You can download our full Land Development Brochure here.
Machine Control Solutions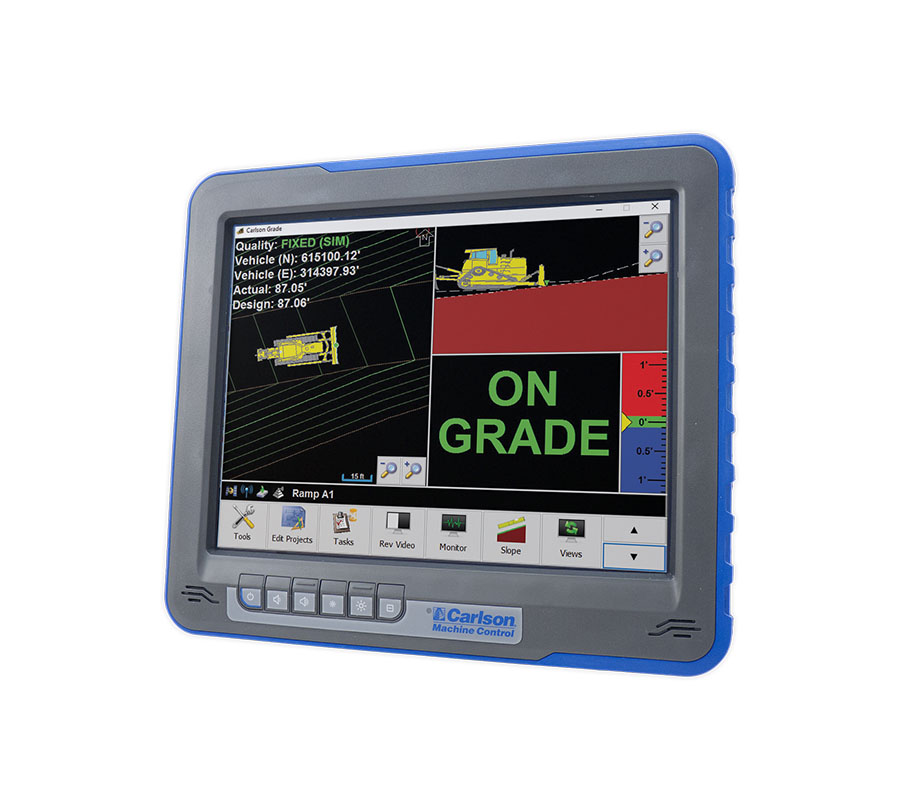 Carlson Grade for Dozers increases dozing productivity for production dozing. Sites have the option to build simple or complex pads and slops in the field and can update surfaces in real-time with color mapping across the entire project.
Carlson Grade for Drills allows drill operators to navigate and drill holes more precisely, increasing overall productivity. Carlson Grade reduces unnecessary survey costs and expenses associated with time in the field.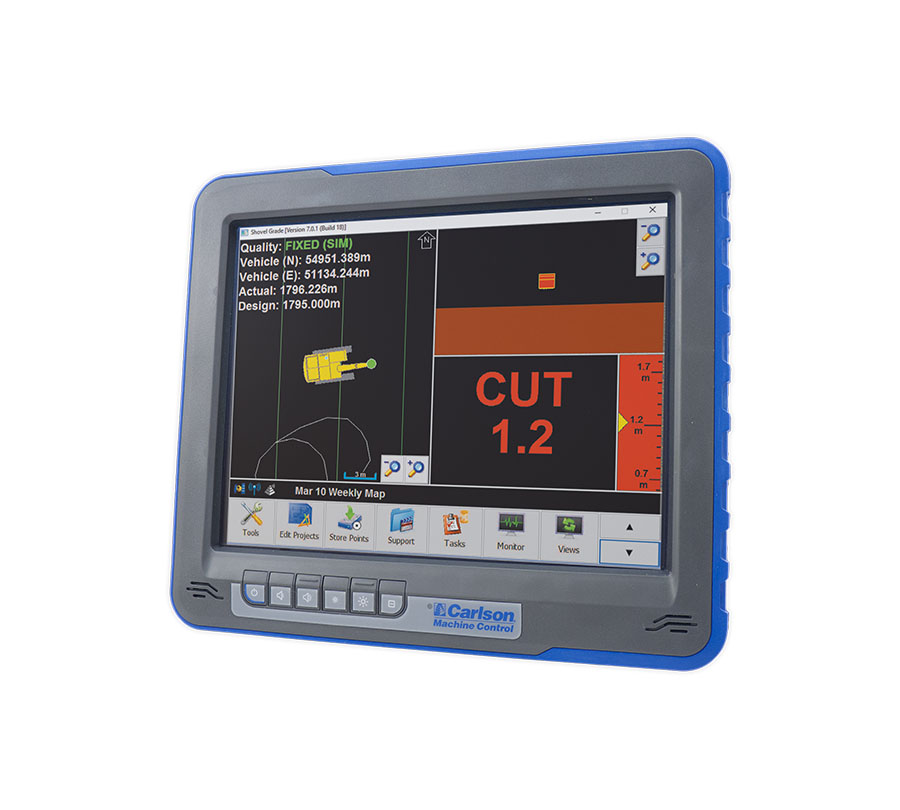 Carlson Grade for excavators and shovels allows operators to visualize cut/fill with positioning using an onboard, ruggedized, Windows-based tablet known as the MC8 or MC10.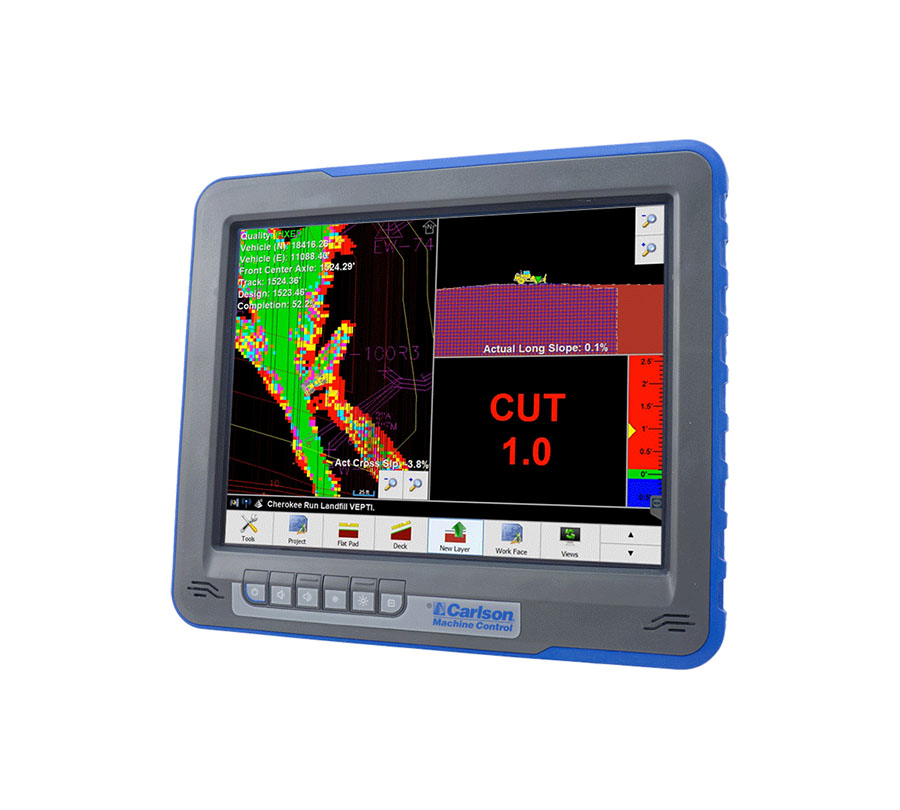 Carlson LandfillGrade introduces accuracy and complete efficiency to landfill operations. With GPS-powered machine guidance, landfill operators can optimize airspace usage and greatly reduce the risk of landfill leachate.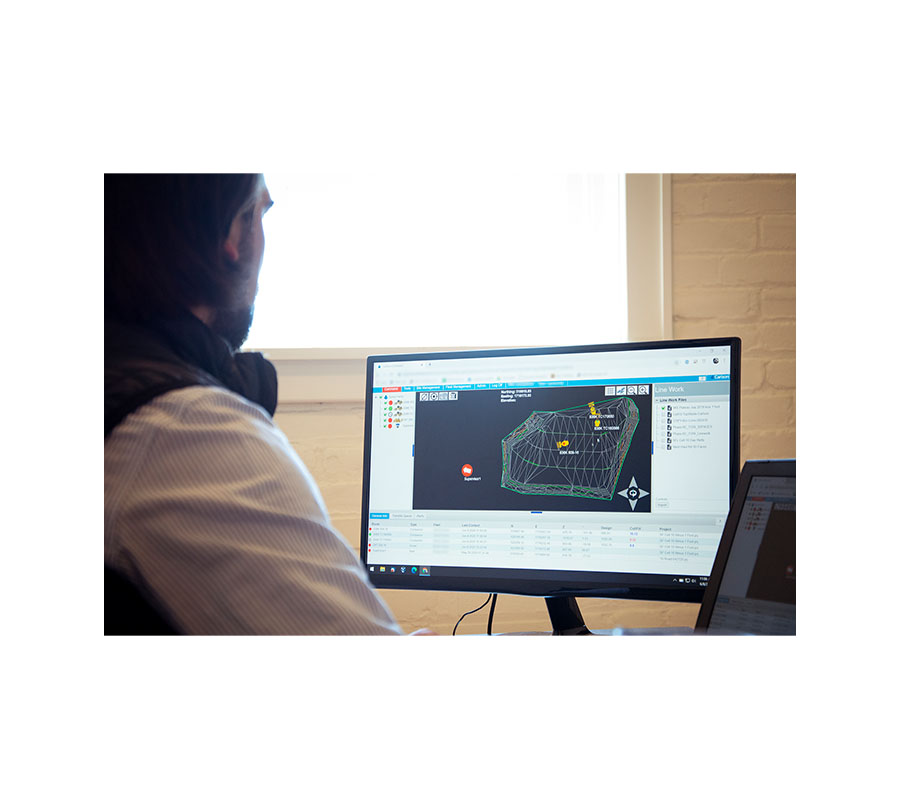 Carlson Command is a monitoring and data management software solution that transmits data from the machines to Command and from Command to the machines, increasing both safety, productivity, and reporting capabilities.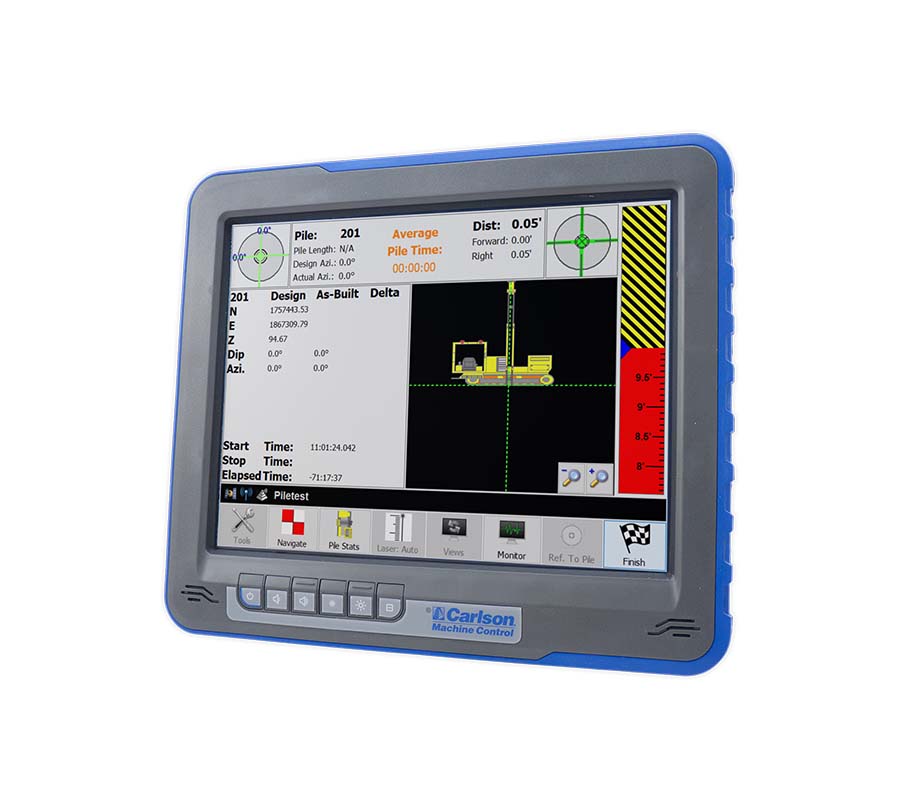 Carlson Machine Control PDGrade is an application-centric 3D positioning software for piling applications such as solar, construction and other applications.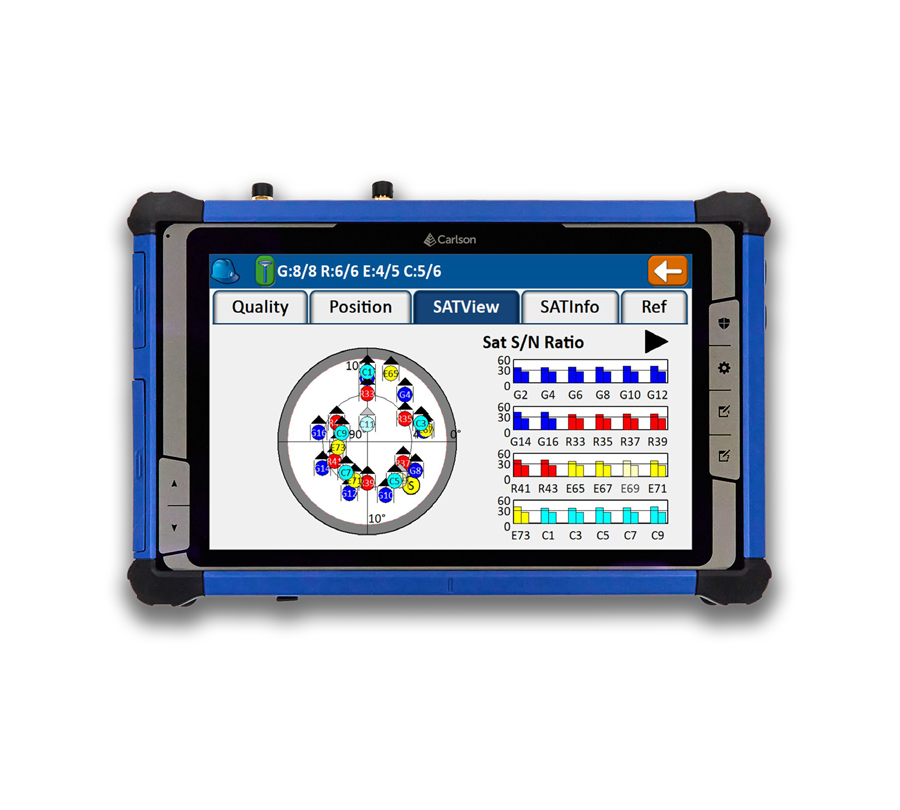 The Carlson RTk5 adds an advanced GNSS solution featuring Carlson's RTK engine, Gama, to the RT5 ruggedized Windows data collector. Designed for surveying, stake-out, construction layout and GIS mapping, the RTk5 is bundled with Carlson SurvPC – the Windows-based data collection program.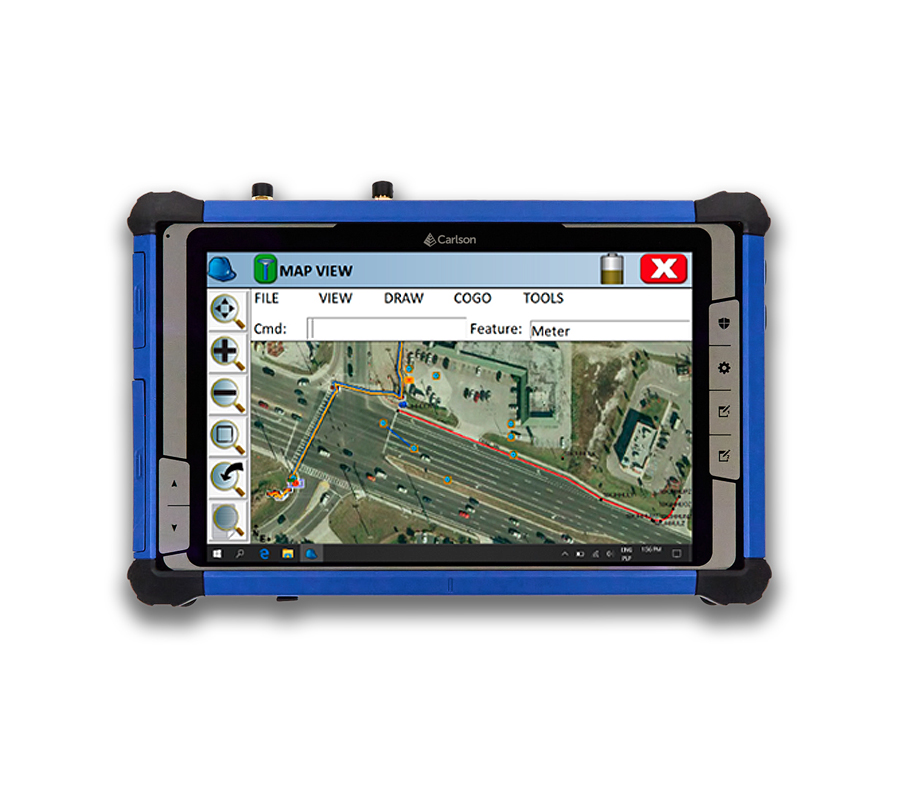 The Carlson RT5 is a ruggedized Windows data collector designed for surveying, stake-out, construction layout and GIS mapping, and is bundled with Carlson SurvPC. Collect and analyze your data quicker than ever before.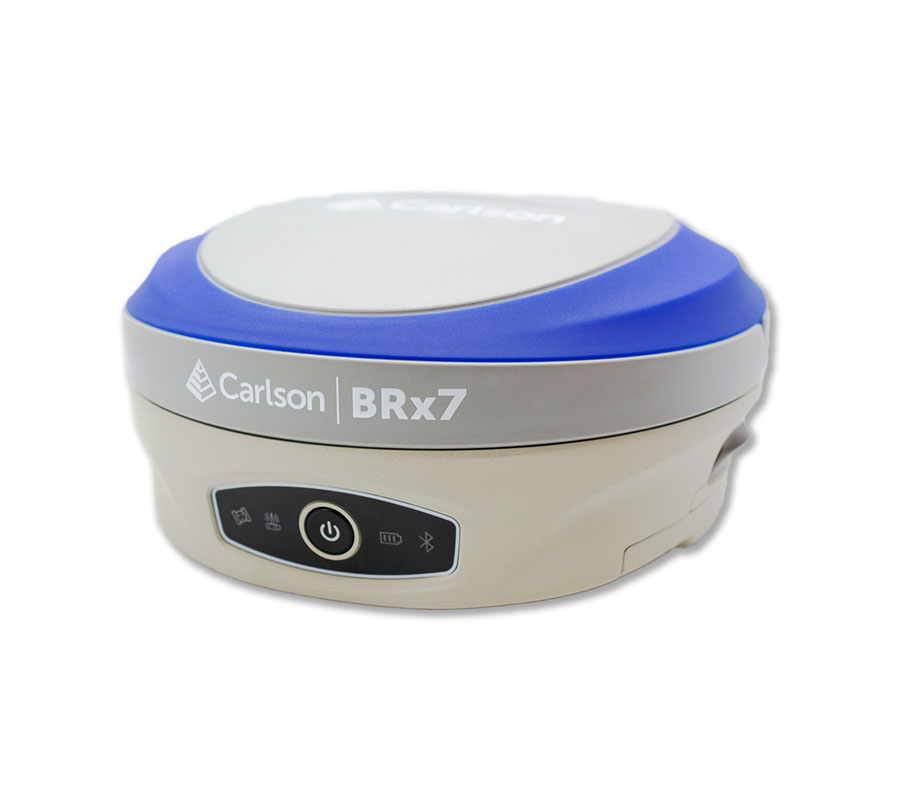 The BRx7 GNSS receiver with SurvCE/SurvPC delivers a modern and flexible GNSS RTK product for precision surveys, with an intuitive and familiar application software. The lightweight BRx7 receiver may be used as a Base or Rover.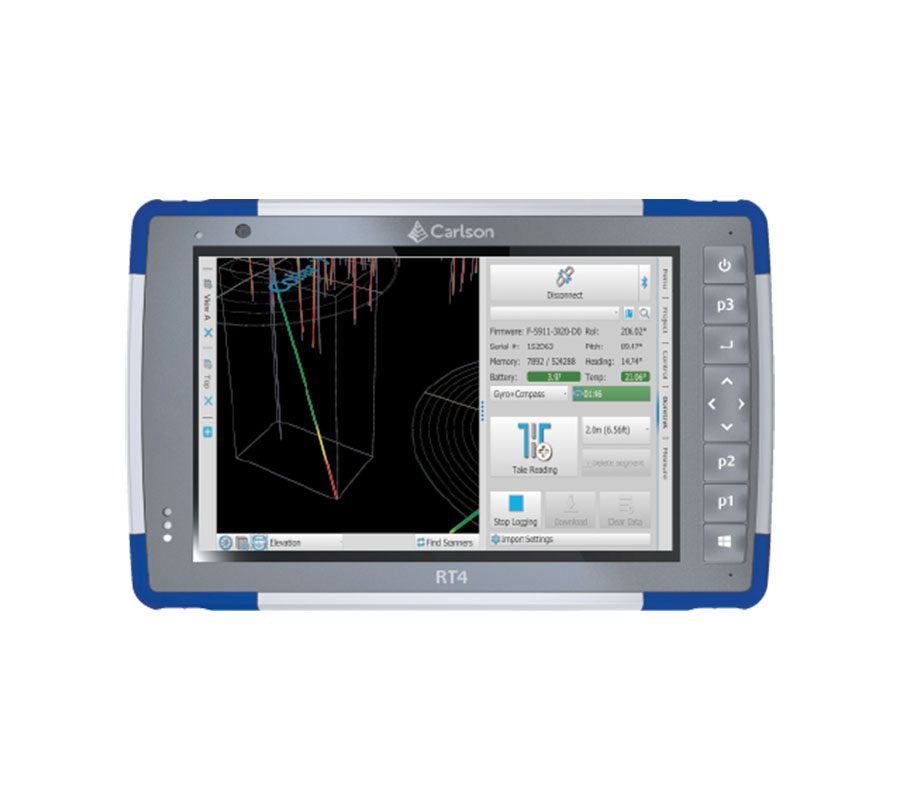 The Carlson RT4 is designed for surveying, stakeout, construction layout, and GIS mapping and is bundled with Carlson SurvPC – the Windows-based data collection program.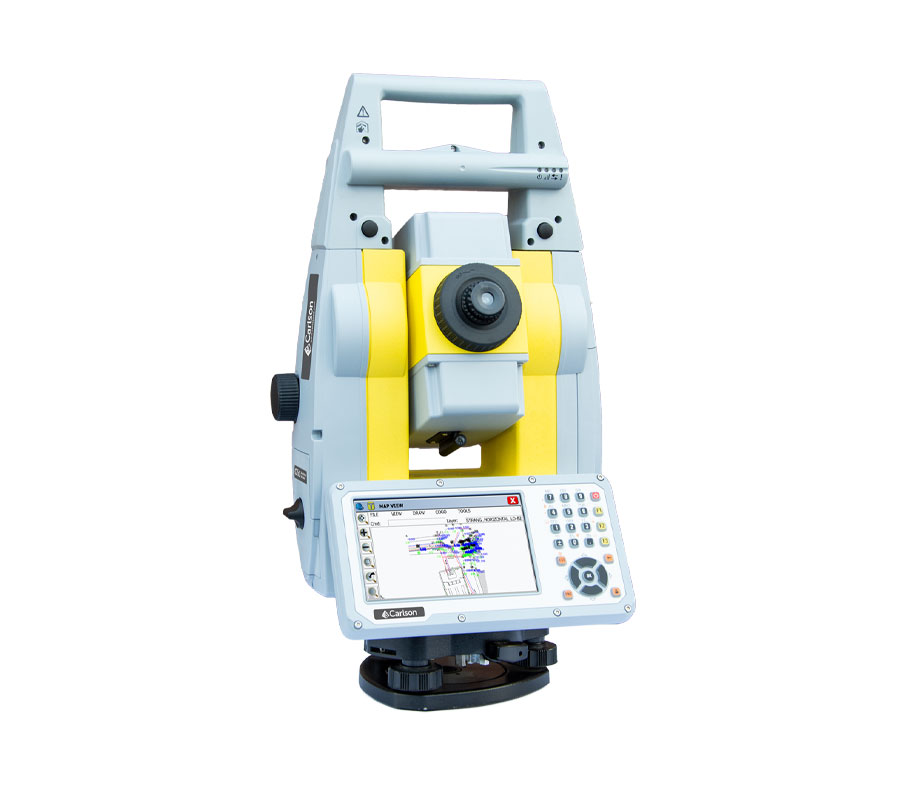 The Carlson CRx series of Robotic Total Stations provides a choice of 1″, 2″, 3″ and 5″ angular resolutions to match the application requirements. The instruments are combined with SurvCE or SurvPC on a field computer to access the full range of Carlson survey features for efficiency and automation in a familiar environment.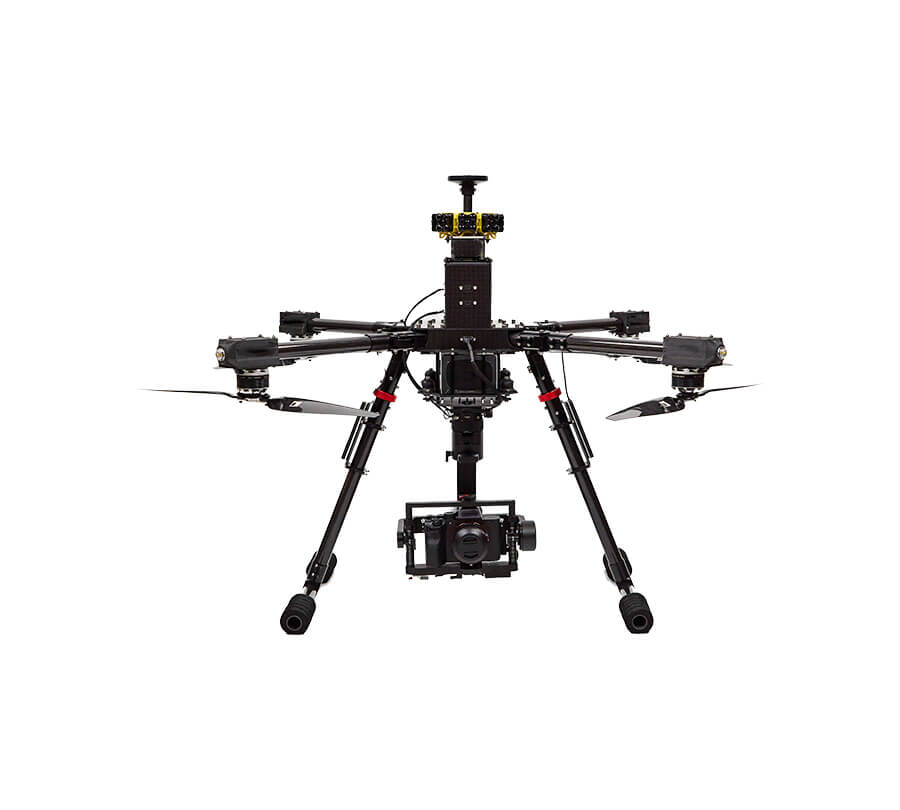 The new American Made CAP50 UAV is ideally suited for Land Surveying, Construction, Engineering, Mining, Quarry and Mapping applications. With a payload capacity of up to 6lbs it offers multiple payload options for Photogrammetry, LiDAR, and Bathymetry.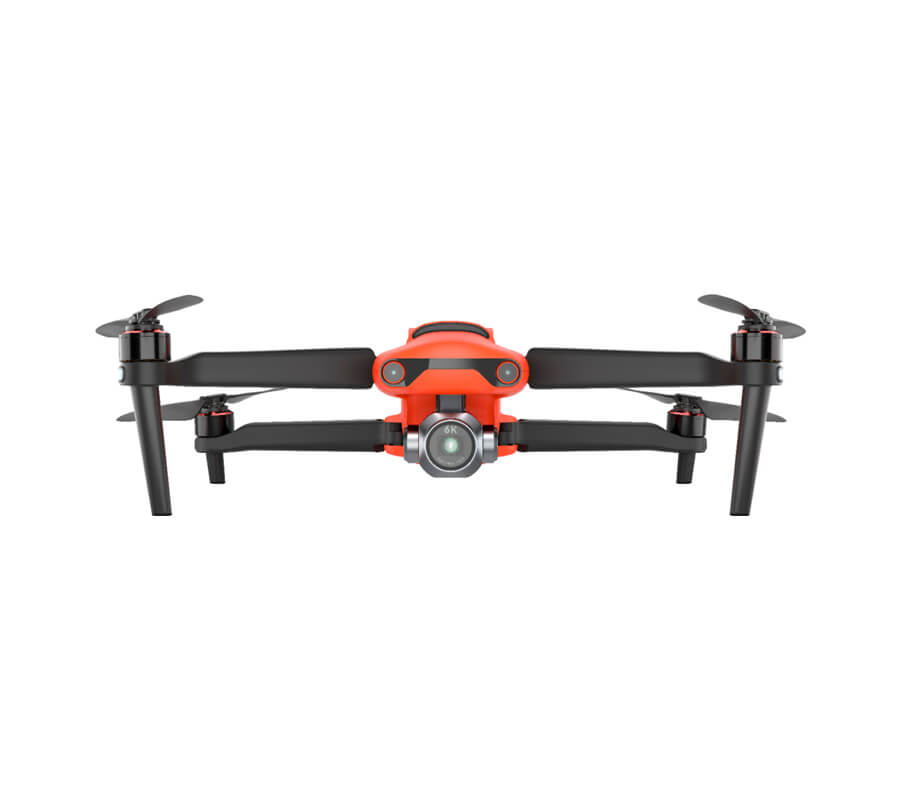 The Autel Robotics EVO II Pro RTK is an advanced, proven aerial platform used for high accuracy imagery gathering in the surveying, construction, engineering, mining, quarry, land development, and related industries.
HAVE QUESTIONS OR READY TO GET STARTED?
Request a demo of any of our products and consult with an industry expert.