One of the most important tools for a fleet of snow groomers is a snow measurement system. Managing snow efficiently can extend the ski season, will save costs and enables more sustainability. That is why Alpine Navigation has teamed up with PRINOTH to offer a whole new level of service.

EXTEND THE SEASON
Knowing the snow depth at all times helps extend the skiing season by ensuring slopes have the right amount of snow. Ski resorts working with our snow measurement system have kept slopes open for more days due to the exact amount of snow being distributed across the trails.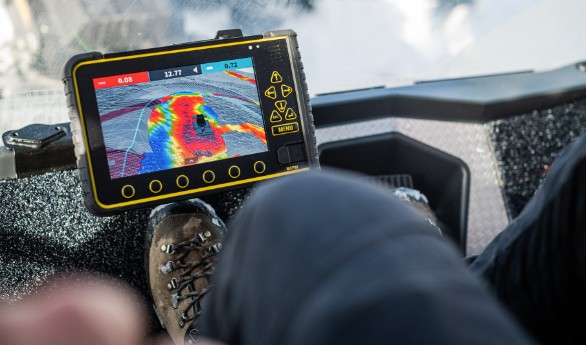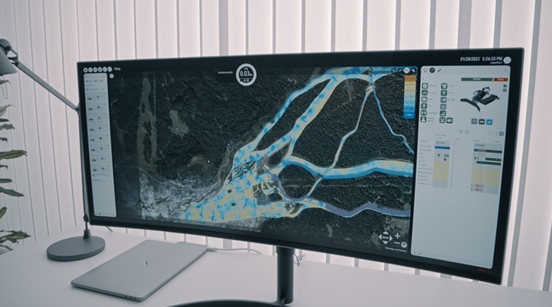 BE SUSTAINABLE
Reduce the amount of snow you need to make through knowing how much snow you have. It really is that simple. Through snow measurement you will reduce your electricity costs, water usages and hours spent grooming.
Moreover, because operators need less time to prepare the slopes fuel consumption is minimized too.

BUILD THE WORLD'S BEST PARKS – CHEAPLY
Our system can dramatically reduce the costs of building and maintaining parks. Less time is needed to build which means less costs on manpower, fuel and machine hours. Moreover, the exact quantities of snow needed is known, preventing the making of excess snow or moving snow unnecessarily.
Snow parks are visualized on the display in the machine enabling the operator to build the park exactly how it has been planned. Additionally, maintaining the park throughout the season is made much easier as the operator and shapers know exactly how the park element should be formed at all times. The results are less costs, safer parks and happier skiers and snowboarders.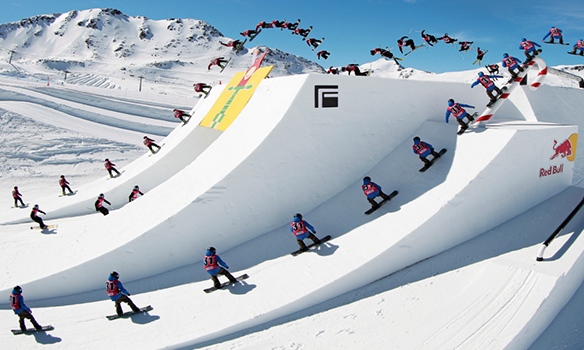 Application is linked to the online resort management platform Skadii
Dual antenna system for precise work
Snow measurement under blade and tracks
Triangular meshing for a precise model of the terrain
System functions over the entire speed range of the machine
Live data exchange between the systems
Visualization of snow depth on the display in the machine as well as in the PRINOTH fleet management system
System installed ex works or as a subsequent extension for any snow groomer (manufacturer independent)
Detailed snow analysis
HAVE QUESTIONS OR READY TO GET STARTED?
Request a demo of any of our products and consult with an industry expert.